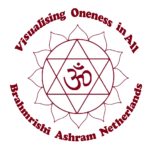 Brahmrishi Ashram Netherlands is afhankelijk van uw financiële steun om zich in te kunnen blijven zetten voor onze samenleving.
Steun ons door een eenmalige donatie over te maken naar onze bankrekening of wordt vaste donateur
Bankgegevens:
Naam    Brahmrishi Ashram Netherlands
ING Account    NL43INGB0008442029
Rabobank Account:    NL35RABO0343720477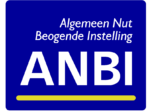 Brahmrishi Ashram Netherlands heeft een ANBI status. Dit betekent dat uw donatie fiscaal aftrekbaar is. 
Het RSIN nummer is: 858683696.
Uw donatie helpt ons Wijsheid, Liefde en Dienstbaarheid verder te verspreiden en zal bijdragen aan het welzijn van onze samenleving.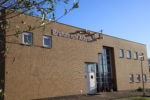 Wij werken hard om onze Ashram een mooie plek te maken waar mensen anderen kunnen ontmoeten, maar ook naartoe kunnen als ze even willen bijkomen van de dagelijkse drukte en sleur. Hiertoe zijn wij nog hard op zoek naar sponsoren die interesse hebben om bij te dragen aan een van de doelen, bijvoorbeeld de meditatietuin of het buurtrestaurant. 
NB. Vanwege de COVID-19 pandemie en daaruit voortvloeiende maatregelen, is ons loyaliteitsprogramma voor vaste donateurs stopgezet. Wij hopen dat u de Ashram wel wilt blijven ondersteunen, zodat wij zoveel mogelijk activiteiten (gratis) kunnen laten doorgaan.