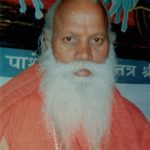 Param Pujya Satgurudev Brahmrishi Vishvatma Bawra Ji Maharaj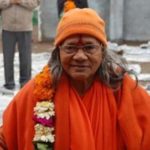 Pujya Brahmvadini Swami
Krishan Kanta Ji Maharaj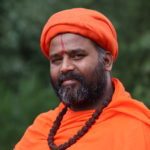 Pujya Gurudev Swami
Dr. Dineshwaranand Ji Maharaj
Satgurudev H.H. Brahmrishi Swami Vishvatma Bawra Ji Maharaj is the Chief founder and Spiritual Director of the internationally acclaimed Brahmrishi Mission. Reverend Satgurudev Ji was born on January 11, 1934 in Gyanpur, District Varanasi, the holy city of spiritual knowledge, situated at the bank of the Holy River Ganga, in India. He comes from a highly scholarly and noble Bhatt Brahmin family. At the age of eighteen he left his family life and went to the holy city of Ayodhya.  There he received formal initiation into the Shri Vaishnav Order. He engaged and engrossed himself into the ancient system of education in India and studied the philosophical treatises. He entered into the realm of higher spiritual practices and austerities under the direction of His Divine Master Yogeshvar Bhagwan Chandra Mauli Ji Maharaj. He practiced Mantra Yoga, Laya Yoga and Hath Yoga in at Ayodhya, Chitrakoot, Udaipur (Rajasthan) Chintpurni (H.P.) and on the peaks of the Himalayas. He achieved the higher state of Laya Yoga Samadhi at Chintpurni (H.P.). He reached the culmination – highest level of consciousness (Samadhi) – at Udaipur on December 27, 1962. By the grace of his divine Master he was blessed with a very sharp memory and had memorized the ancient Holy Scriptures and other philosophical treatises. He studied all prominent religious scriptures of the World. He not only mastered religious philosophical treatises but also history, politics, social science, ethics, psychology and different educational systems in the light of modern science.
His master ordered Him to do divine service and teach real knowledge bestowed by the Lord in His Divine Song – the Bhagavad Gita. He ignored his own wish, for the merits of following his master's biddings. This great Yogi and great scholar and eloquent prolific speaker thus entered the society and dressed in a loin cloth lived on alms with Holy Scriptures as his only belongings for many years. He commenced his roving with all zeal and earnestness, and visited India East to West, North to South many times. He taught and blessed thousands of people with His spiritual power and discourses on the Bhagavad Gita, Ramayana, Upanishads, Samkhya, Yoga and Vedanta Philosophy in the light of modern science and his own experiences.
In the ensuing years as He travelled, his disciples grew in number. They compelled him to establish an Ashram, a place for spiritual growth. The first center of his mission was established in Udaipur, Rajasthan, in 1965. In 1974, he established the main Ashram at the feet of the Himalayas, the Brahmrishi Ashram Virat Nagar, Pinjore, Haryana, India. His motto was: 'Wisdom, Love Service', and he aimed to teach 'doubtless knowledge, lustless love and selfless service'. Many students from different parts of the world come to this Ashram to study metaphysical science and practice higher discipline of Yoga. Education had the highest priority in His mind. In 1985, Reverend Satgurudev Ji established a Metaphysical Science Research Institute in Chandigarh.
He started His international visits in 1972. He toured all over the World many times and established centers in the United States, Canada, United Kingdom, the Netherlands, Surinam, Denmark and Mauritius. Although all centers are operation independently, they all have the same motto and all aim to spread Satgurudev Ji's teachings for wellbeing and peace in society. Reverend Satgurudev Ji was an exponent of 'Brahmvidya', the science of the absolute knowledge. On the basis of his own experiences, he taught the higher processes of Yoga and Meditation called Maha Yoga – a combination of Hatha Yoga, Mantra Yoga, Laya Yoga and Raja Yoga. Maha Yoga enables realization of the ultimate truth in the light of higher consciousness, becoming free from sufferings, achievement of eternal peace and establishes real universal brotherhood among mankind. His teachings are not related with any caste, creed, color, country, community, gender or sect. The universality of his teachings has left a great and an irreversible impact both in India and abroad.
Satgurudev Ji had a working knowledge of all the major religions in the world. He was a prominent speaker in many interreligious conferences in various parts of the world. He had the rear distinction to speak in almost 150 universities in the world. He enlightened and inspired people with his wonderful teachings, combining both the Eastern Spiritual and Western scientific thoughts. Satgurudev Ji was meditating when He relinquished his mortal existence and achieved Immortality (Maha Samadhi).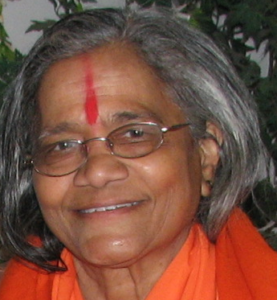 Dr. Swami Dineshwaranand Ji Maharaj was born on the 3rd of July in 1983 in Gyanpur, between the holy cities of Kashi and Tirthraj Prayag in India. He grew up in close proximity of our Satgurudev H.H. Brahmrishi Vishvatma Bawra Ji Maharaj, the founder of the International Brahmrishi Mission. At the age of 16 he left his family for a life of renunciation and spiritual practice under the loving guidance of Satgurudev in the Brahmrishi Ashram, Virat Nagar, Pinjore (Haryana). In the following years he performed rigorous spiritual practice, studied a wide range of scriptures, and alongside had a successful educational career resulting in three Masters degrees in Philosophy, Education and Psychology and two Ph.D. degrees in Philosophy and Yoga. Since 2008 he regularly visited Europe to spread the teachings and divine knowledge of his Satgurudev and to promote Sanatan Dharma. Being a Yoga Master, he aims to spread knowledge about yoga and meditation to foster wellbeing and health of all. Currently, Dr. Swami Dineshwaranand Ji Maharaj works all over the world, in countries such as India, the United Kingdom, Switzerland, Norway, Germany, France, Belgium, the Netherlands, Sri Lanka and Mauritius. Dr. Swami Dineshwaranand Ji Maharaj lives from the view of 'Vasudaiv Kutumbakam' (the whole world is one family) and does not believe in discrimination on the bases of cast, creed and colour.